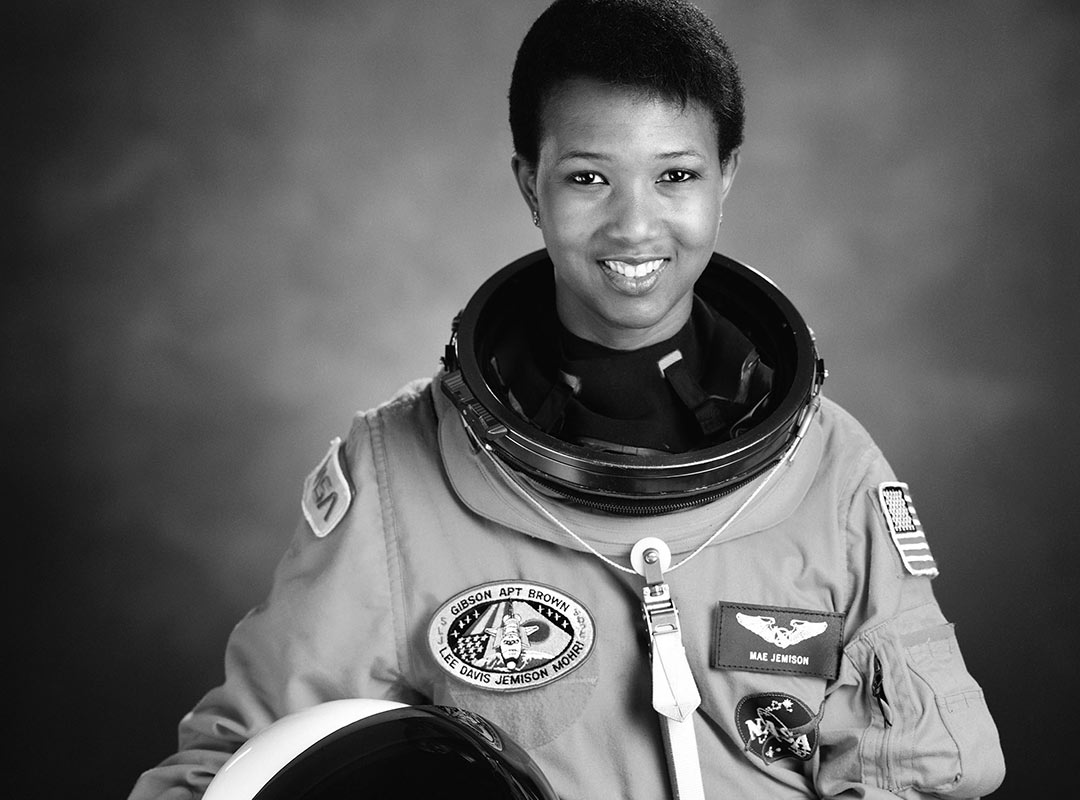 Metgessa americana i astronauta de la NASA.
Va ser la primera dona afroamericana que va viatjar a l'espai, quan va anar a orbitar a bord  del transbordador espacial Endeavour el 12 de setembre de 1992. Ha aparegut a la televisió  diversos cops, una vegada fent d'actriu en un  episodi de Star Trek: la nova generació. Posseeix nou doctorats honoris causa en ciència, enginyeria, lletres i humanitats.  
Després de treballar a la NASA de 1987 a 1993 amb 190 hores a l'espai, Jemison va fundar el Jemison Group que ha desenvolupat el sistema de telecomunicacions ALAFIYA basat en satèl·lits. Aquest sistema millora la cura mèdica a països en vies de desenvolupament.
Ha sigut professora d'universitat de 1995 a 2002 i participa a diferents organitzacions científiques com American Medical Association, American Chemical Society, Association for Space Explorers y la American Association for the Advancement of Science.
En aquest video explican la seva biografia:
https://www.youtube.com/watch?v=rWxGAogqr4M&list=PLyI1vKcHwmMAQOBOJ0EixJguju-SU5sgb&index=10